Preparing your visit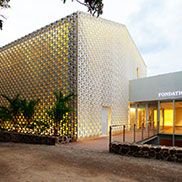 Preparing your visit to an exhibition
Every year, the Fondation Clément welcomes a rising number of students as part of its schools programme. To these young people, these cultural visits are often a first step towards learning about contemporary artistic practices.
Preparing your visit to Habitation Clément
With its 40 acres of grounds, hundreds of plant species, traditional Creole house, former distillery and regular exhibitions, Habitation Clément is the perfect destination for teachers to address different aspects of the Creole culture in just one visit.
Educational tools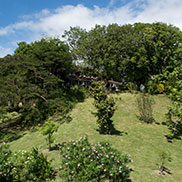 Treasure hunt
These treasure hunts are designed to last about 90 minutes. They are to be carried out inside the grounds of Habitation Clément by students autonomously. This activity provides a fun way for students to further their knowledge on our botanical heritage